Pastor Tammy Stampfli was assaulted last weekend at her church by Trump supporters enraged over a Black Lives Matter sign.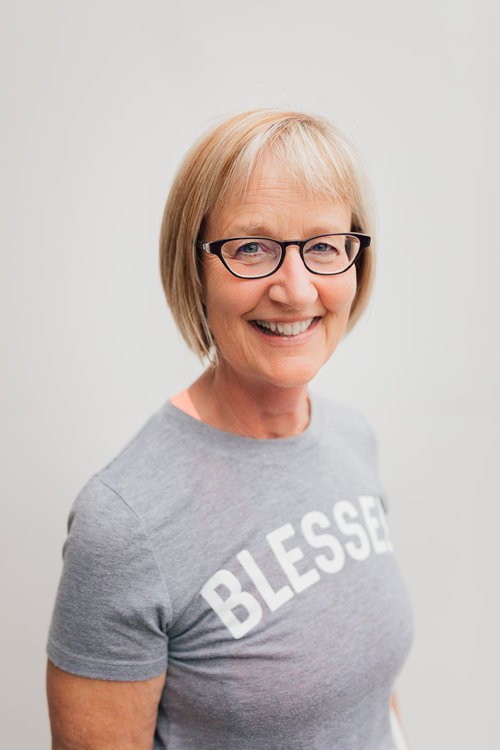 Last Saturday, Tammy Stampfli planned to make just a quick stop at Olympia's United Churches, where she's one of the pastors.
But when she and a friend arrived about 12:30 p.m., instead of what they and others typically find there, they encountered a violent clash between supporters of President Donald Trump and counter-protestors.
After looking around for police and finding none and enduring a string of obscenities spewed by the pro-Trump crowd, Stampfli decided she'd had enough.
"I asked the armed people to leave our parking lot and went into the building with a friend to get a no-parking sign," Stampfli said. "(My friend) grabbed the sign, not noticing that it said 'Black Lives Matter' on one side and 'No Parking' on the other. This guy saw (the Black Lives Matter side) it and lost his mind. He picked it up and threw it, and then I went over and stood on top of it, thinking that would end it. He reached over and pulled it out from under me, and I hit the pavement."
She was not physically injured but remains upset about the level of hatred she and others have encountered during recent pro-Trump events at the Capitol that have spilled onto church grounds. Recently, someone, who was mowing the lawn there was screamed at. "They called him every name in the book," she said.
United Churches is well-known for its strong support of social justice causes. It is home to the Community for Interfaith Celebration that values community, tolerance, and openness, and Interfaith Works, a coalition of faith, religious, and spiritual communities that provides homeless services and boosts interfaith relations. The church itself has been committed to sheltering and feeding individuals experiencing homelessness. It flies a gay pride flag from its rooftop, which apparently is driving some of the hate speech directed toward people at the church, Stampfli said.
It is not affiliated with either group brawling on its property Saturday.
"We are all about peace and justice and being a place where people feel safe and seek sanctuary," said Stampfli, a pastor at the church since 2016. "Now, every single weekend, we have seen armed people" on the grounds. People do not feel personally safe …."
Moving forward, the church is exploring what to do. "We want to make the space as safe as possible," she said.
Late Tuesday, United Churches announced safety measures it would be taking.
"We want our congregation and the community to know that we are a place of peace. This means we will speak out against violence … The status quo is not keeping people safe or well, and as a community we need to work for a transformation so that violence and intimidation do not rule the streets," the church said in a statement.
In the short term, the church will be putting up signs stating that the property is a place of peace and a weapon-free zone, which is not a new policy at United Churches. It also will post signs that make it clear parking is not allowed without permission.
"We will be inviting our neighbors and others to meet with us to work collectively on how to advance peace and address the hate and rhetoric that we witnessed this past week, and that we see every day in different forms. We will be looking for honesty, inclusion, transparency, and accountability in that work, the church said in a statement, which also thanked the community for supporting Stampfli and the church. "This is truly a moment where we are stronger together."