In late October seven years ago, a knot of very nervous people huddled in the basement of a downtown Olympia church, literally watching the paint dry on a new kind of overnight shelter for the community's most vulnerable people.
Rooted in empowering the people it would support and committed to respecting their dignity and educating the community regarding its most vulnerable and marginalized folks, The People's House, now with a new name – the Interfaith Works Downtown Emergency Shelter – was ready for its first guests after months of often contentious community discourse regarding not only the shelter, but the people who would live in it, and a prolonged search for a home. 
And after seven years of operating the shelter in the basement of First Christian Church, some of these same people are watching Unity Commons, at 2828 Martin Way, come together as the shelter's new home: bigger, better, and brighter. It also will be home to permanent supportive living apartments, which are in short supply.
The values that underpinned The People's House have carried forward, and this new support system is springing to life with more constructive conversation and less arguing.
"It's unbelievable," Meg Martin, Executive Director of Interfaith Works, said of the progress that's been made since the original People's House proposal.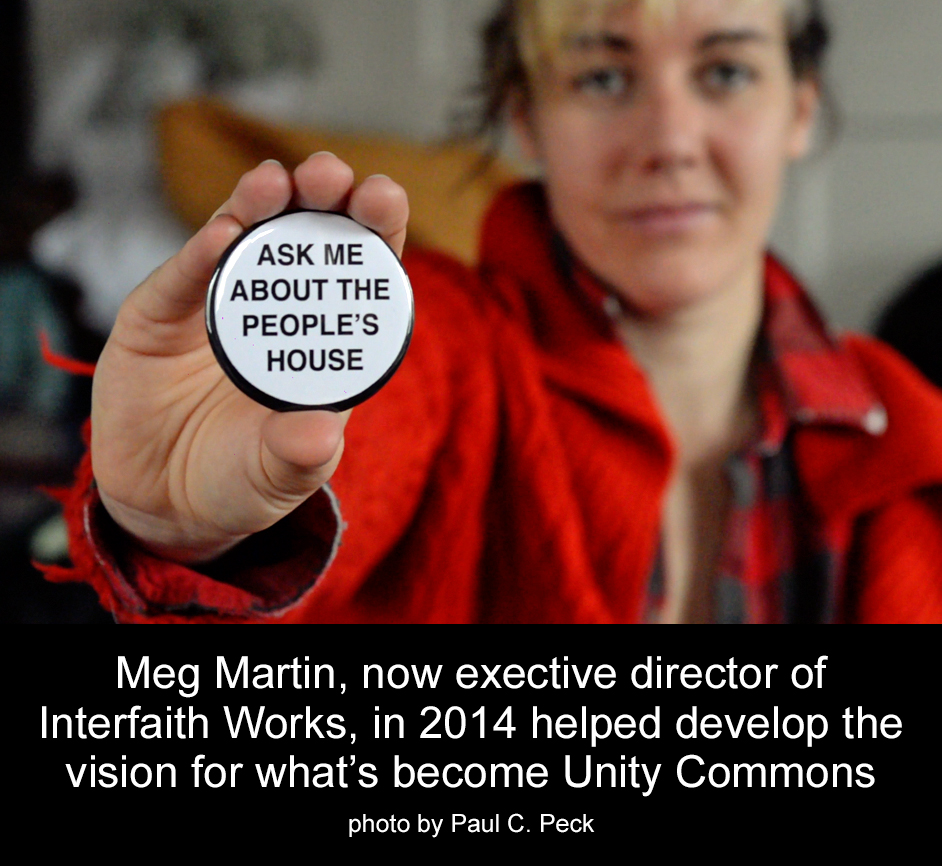 Unity Commons is scheduled to open in mid-December. It's a partnership of Interfaith Works, the city of Olympia and the Low Income Housing Institute (LIHI), which also manages Billy Frank Jr. Place in downtown Olympia. It's the culmination of years and years of work by dozens of unhoused people and those who have worked alongside them to bring such a project to fruition.
Martin recently watched a bustling beehive of workers painting and wiring and doing dozens and dozens of other tasks that need to doing before its opening in December. She pointed out the spaces, indoor and out, that workers are diligently trying to complete.
"The outdoor space (including a garden) is really, really important," Martin said. "It's based on feedback (from current shelter guests and staff) and issues we've had," said Martin, one of the three original and one of the strongest People's House advocates. "We asked people, what would you like?"
When it opens, the five-story building will be yet another piece of the community's efforts to ensure its' most vulnerable have a safe, dry place to lay their heads and the services they need. Its ground-floor shelter has room for 60 people and it has 65 permanent supportive housing units (studios and one-bedrooms) for people leaving homelessness. Both are flooded with natural light and sport brand-new amenities.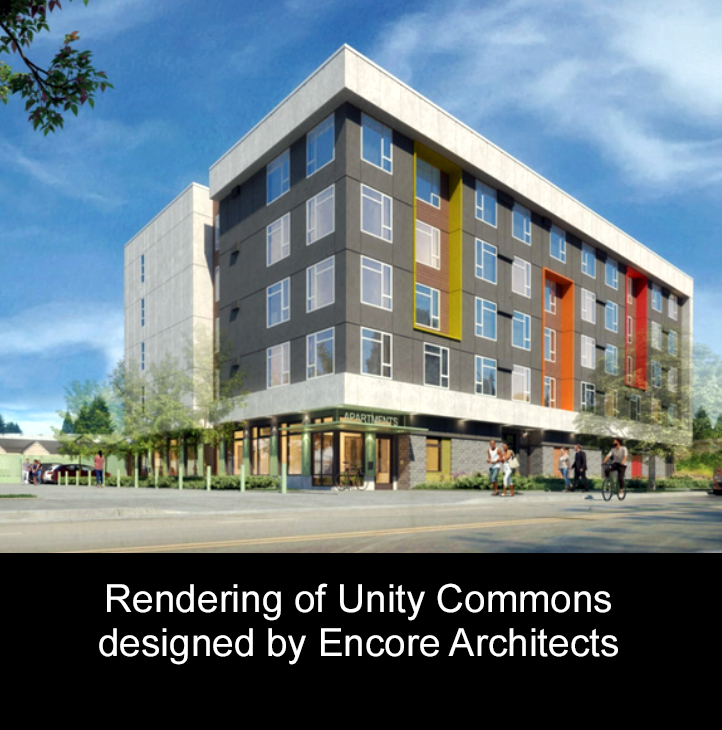 Supporters have worked hard to raise the $18.1 million needed to get Unity Commons built (local governments and state agencies and private donors have fully funded the $16.6 million to build it; fundraising efforts continue to raise an additional $2 million to support on-going building needs, staff and programs).
Interfaith Works will provide trained staffing at the shelter 24/7 and LIHI employees will staff the permanent supportive housing. LIHI is contracting with Interfaith Works to provide case management services to the residents of the supportive housing program, whose residents will receive supports designed to build independent living and tenancy skills and connect people with community-based health care, treatment and employment services.
A description of Unity Commons says it's the first development project in Thurston County dedicated specifically to older individuals who are experiencing chronic homelessness with persistent challenges related to their physical and mental health. Others in the county have focused on specific populations (veterans, families with dependent children, young adults under age 24, people exiting jails, etc.).
When ground was broken on Unity Commons, Martin said: "Our relationships with the faith and spiritual communities who have shouldered the work of addressing homelessness in our County for three decades remain strong and active — especially with our beloved home at First Christian Church … We are ecstatic to partner with LIHI to design a safe, clean, beautiful, and accessible facility that will fully realize the dignity and respect our current and future shelter guests deserve. This development represents a pivotal moment in the progression of the Thurston County Homeless Response Plan and we are incredibly grateful to the community for making it possible."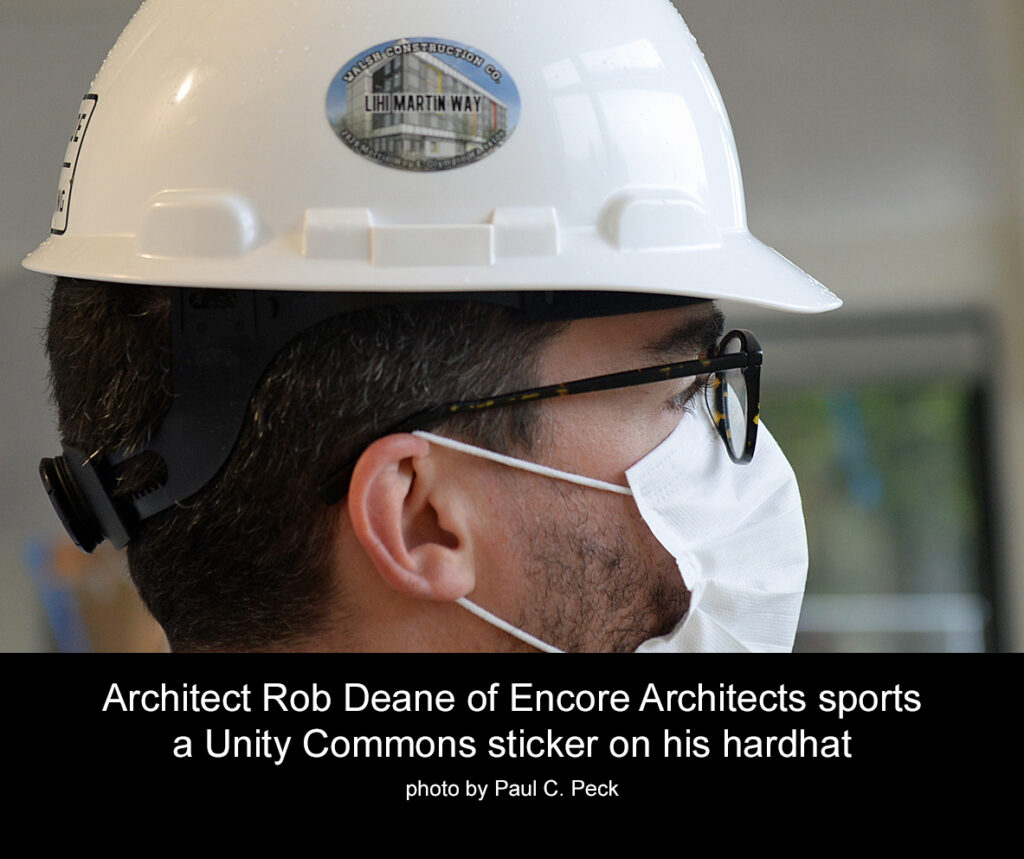 In its seven years, the downtown shelter (now split into two locations due to COVID concerns, with one at First United Methodist Church) has provided thousands of people a warm, safe place to sleep at night, has moved more than 100 into permanent housing, and created a navigation team to work with guests on everything from obtaining identification to signing up for medical and other benefits and substance use treatment services.

The need for shelter and permanent supportive housing has never been greater. The last one-day count of Thurston County residents found nearly 1,500 living unsheltered or staying in shelters or transitional housing. On the day in late January when the count was done, it found 639 people (56%) had spent the night in sanctioned or unsanctioned encampments, mobile homes, or other vehicles and in small structures, doorways, and other places not meant for human habitation. Officials acknowledge this was an undercount due to COVID-19-related restrictions on how it was conducted, yet was a 2% increase in unsheltered people over 2020.
The need for permanent supportive housing beds also far outstrips the 140 identified by a state study in 2018.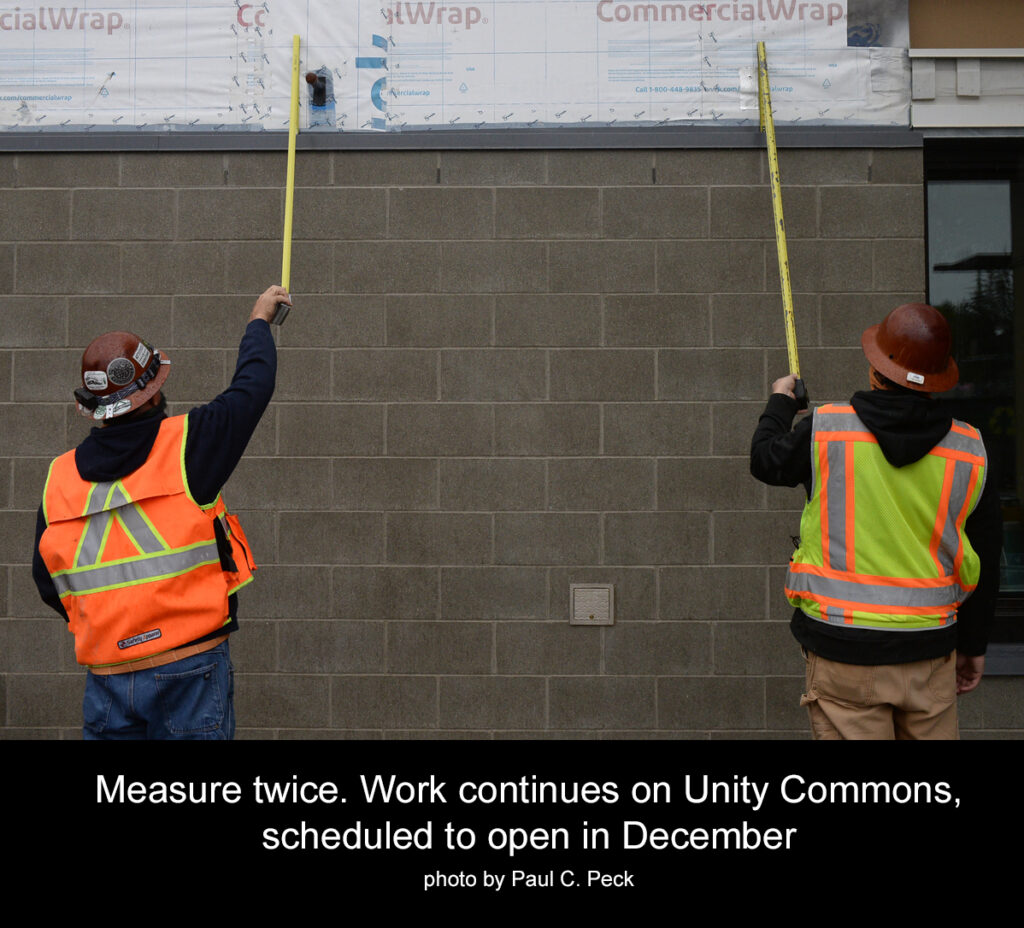 Unity Commons is just one of several housing projects for homeless and low-income people that are underway or soon will be. Work by the city (made possible in part by the voter-passed Home Fund) various non-profits, Thurston County and the Regional Housing Council has ramped up considerably in the past few years, as visible homelessness has increased throughout the county.
Editor's Note: Mindy is a former Interfaith Works board member and long-time supporter of the downtown shelter(s) and its guests and staff.