Not making friends wherever he goes.
 C Davis, or CDavis Plover as he calls himself on Facebook, is a candidate for Thurston County Commissioner – at least his name will be on the ballot. 
Many things have gone terribly wrong with this campaign, including late filings of a state Public Disclosure Commission financial report (not that there was much to report he's raised just $2,250 and spent less than that); lost the endorsement of the Thurston County Republican party; had his voter registration successfully challenged, and faced serious allegations regarding his past behavior with under-age young women.
 
His latest social media post apparently won't be adding to his coffers. Here is part of a Facebook exchange, beginning with his original post: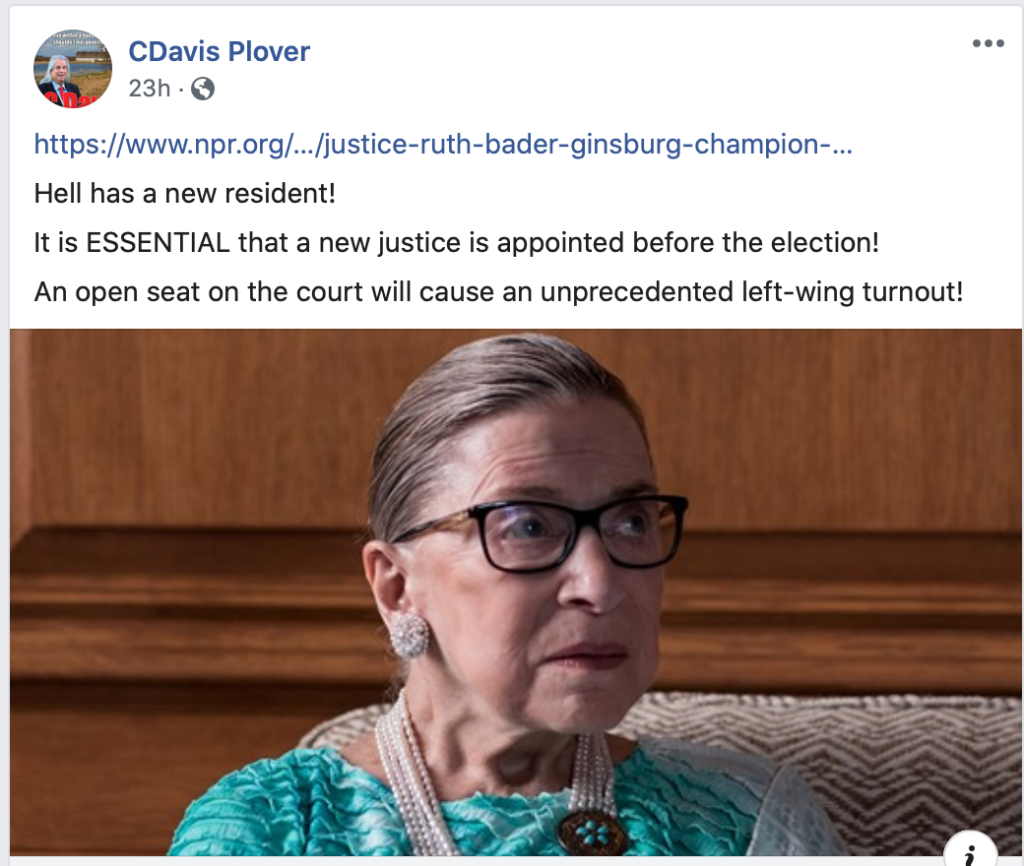 "Hell has a new resident! it is ESSENTIAL that a new justice is appointed before the election!"
Among the reactions:
 
"I agree that it's time to punch it in for the win. But her death is sad—she was human after all. Even though I disagree vehemently with her politics.
 
"Not your brightest moment here, bud. It's one thing to disagree with someone's politics, had plenty of my own disagreements with her positions, it's another to say some shit like that when someone passes." Writes the candidate: "When someone is responsible for 3000 murdered children a month for their term on the court, they get NO sympathy from me when they die."
 
"You don't need to respect this person or have sympathy if that's not what you feel. However, I find it abhorrent that you would pronounce she is in hell, as if you know that. Have some grace and humility.
Writes the candidate in return: "Says you Satan."
 
Nothing more for us to say here. His words tell you everything else you need to know.