Putting your money where your mouth is… literally.
Back in June, Republican candidate for Governor Loren Culp left no doubt how he feels about the now ubiquitous facemask, the fashion statement of 2020.
"I will not comply with Jay Inslee's unconstitutional and ridiculous mask requirement. We need a real leader in Olympia, not a dictator."
So it's a bit of a puzzle why his campaign expenditures filed with the state Public Disclosure Commission show he's spent about $5,000 on facemasks of some kind.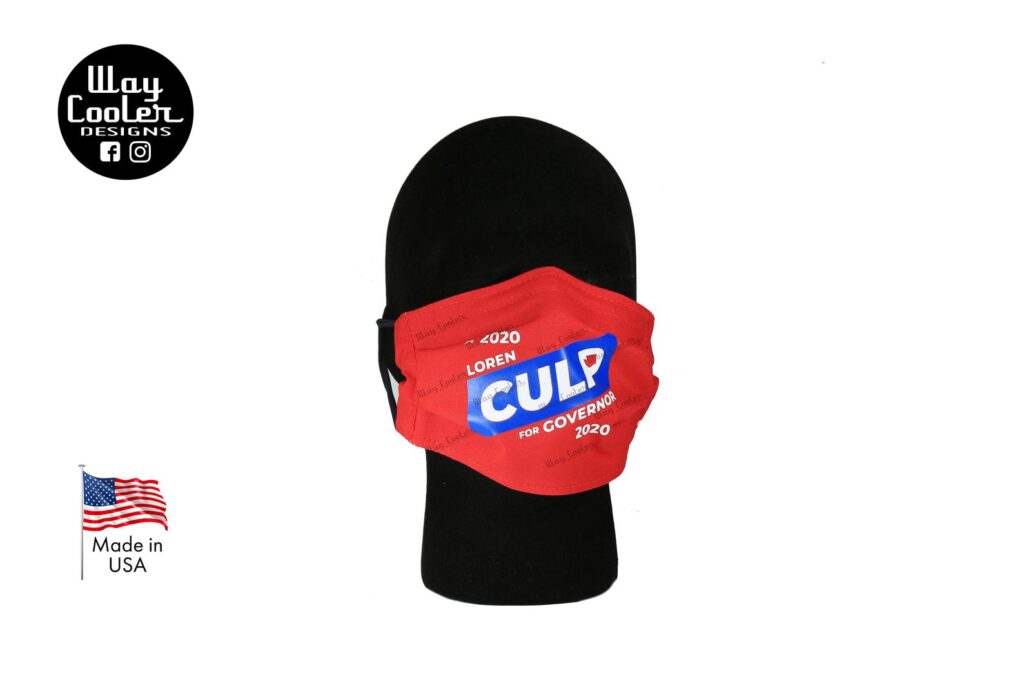 Here's one example of what $15 will get you.
Despite masks' lack of popularity among the Culp crowd, this one is getting rave reviews, with or without a matching zipper pouch or headscarf:
"5 out of 5 stars".
"Very nice quality mask. The child-size fits me perfectly. It took ten days to make its way through Democrat territory to me in the Tri-Cities, but I finally got it."
"Well made….and with the most excellent ear loops from knit fabric. Soft. For those of us wearing masks only under duress, making them only one layer would be even better so we can get better air exchange since no face covering can protect from this or any other flu virus."
Apparently, they haven't caught on everywhere. Photos of recent rallies supporting candidate Culp have shown hundreds of people packed into tight spaces. Almost none of them are wearing masks.
Speaking of Loren Culp…
He's raised more than $1.8 million in cash and in-kind contributions to incumbent opponent Jay Inslee's $6.3 million-plus. He has spent thousands of it on consultants based in Washington, D.C., and Phoenix. How's that for home-grown campaigning? Other tidbits from Culp's PDC report $3,000 to buy copies of "American Cop," a book he wrote, and more than you can possibly imagine on porta-potties for those unmasked events.
Among his top donors is Peter Diaz, American Wolf leader, whose members have armed themselves to "patrol" downtown Olympia, has chipped in $4,000.