Sunday Smoky Skies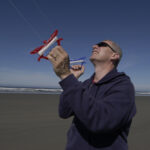 Paul Peck
0 Comments
1014
1 Min Read
Related Posts
Mindy Chambers

September 13, 2022

A memorial to Timothy Green at the place where an Olympia Police Department officer shot and killed him on August 22, 2022. [Photo: Leslie Cushman] "He will not be forgotten.Hi...

Guest Contributor

September 11, 2022

Olympia SURJ is part of a national network of groups and individuals educating, mobilizing and organizing white people within a multi-racial movement for racial justice: "Throu...

Mindy Chambers

September 3, 2022

[Artwork by: Agnostic Trek] The Olympia Police Department has identified the four officers involved in a shooting nearly two weeks ago that led to the death of 37-year-old Timo...