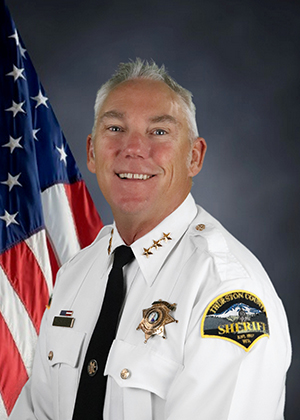 In the past year, he's faced an unsuccessful recall effort for declining to make his employees wear masks and subsequently presided over four COVID-19 outbreaks at the Thurston County Jail (testing positive himself in January), and questioned law enforcement reforms enacted by the Legislature.
He allows department patrol vehicles to sport thin blue line stickers in their rear windshields, a practice that has been banned by some law enforcement agencies. The office he leads is part of a law enforcement region that refused to respond to a state Attorney General's request for information on how, in three instances, it complied with voter-passed Initiative 940, which requires independent investigations into police deadly use of force.
And now, Thurston County Sheriff John Snaza has filed paperwork with the state Public Disclosure Commission indicating he is seeking re-election to an office he's held since 2011. 
Snaza has not had an opponent since he first ran for the office in 2010, but it looks like that's not the case this time around.
Tyler Turpin, a former county sheriff's K9 handler, also has filed candidate paperwork with the PDC, after announcing his bid for sheriff in May after leaving the department. He is running as a Democrat.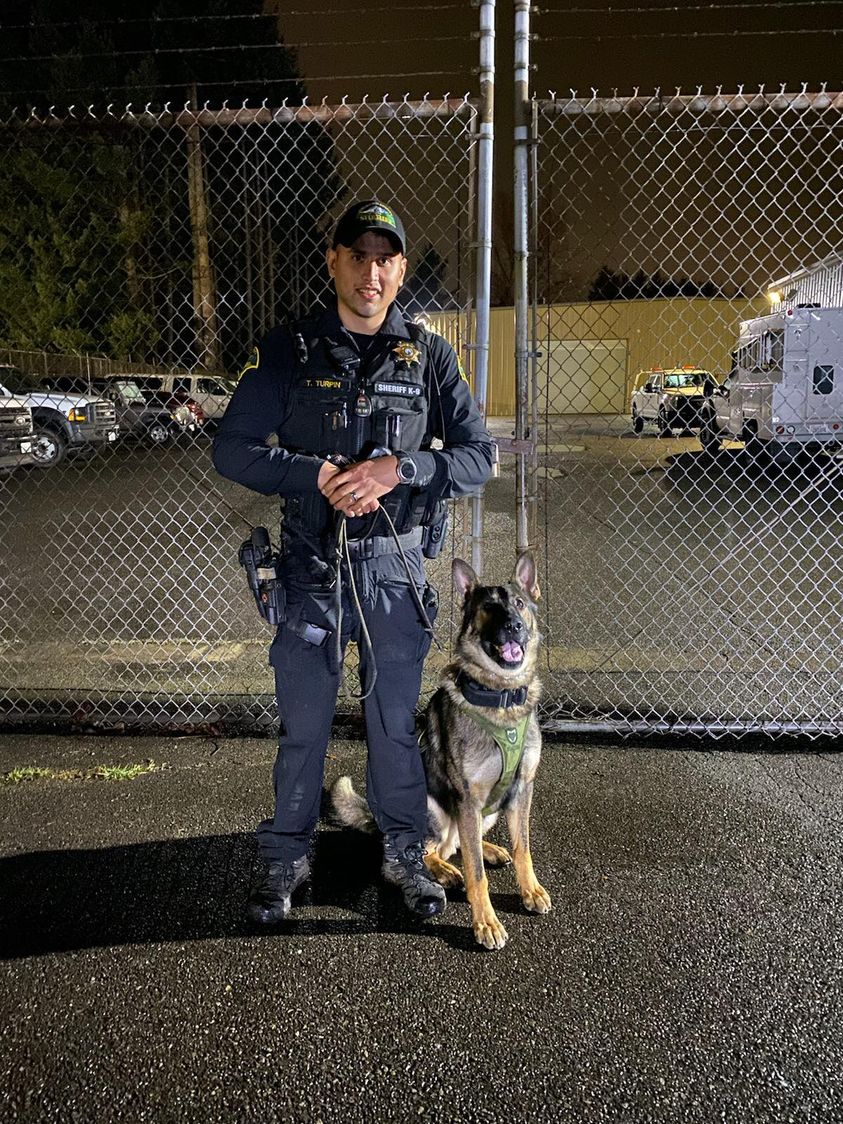 Turpin so far may be best-known as the owner of former police dog Arlo, wounded by "friendly fire" during a police pursuit of a suspect. Arlo became social media star as Turpin detailed his recovery. Arlo was retired on April 7, and then purchased by Turpin, who left the department on April 25 under circumstances around social media accounts and fund-raising. The department has refused to elaborate and Turpin has said he did nothing wrong.
Turpin, who was hired as a deputy in 2018, told the Centralia Chronicle that he was motivated to run because he wants to "dispel a "good ol' boys club" type mentality he's seen within the department" and "bring a more sociable face to the department and move it to become more transparent with the public, especially in the wake of police reform." He also told the newspaper he would like to work to bring body cameras to Thurston County.
For his part, Snaza, who is running as an independent, wants to remain sheriff despite controversies surrounding his actions.
The most recent COVID-19 outbreak at the jail occurred at the end of July when two staff members and four inmates tested positive. And in June, five other staff members tested positive.
He has been dismissive of mask mandates imposed by the state, going so far as to say his department would not enforce them, which is what led to the recall effort. The state Supreme Court rejected the recall in February, saying the mandate gave Snaza latitude on how to enforce it.
Snaza also was among the law enforcement leaders in Thurston County who signed a document that indicated police reforms that became law earlier this year would severely inhibit officers from doing their jobs. It said, for example, that the majority of police pursuits will be eliminated statewide and other claims that later were repudiated by those who sponsored the legislation and their supporters.