Position 6
Corey Gauny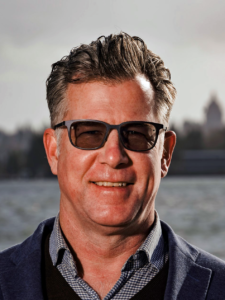 Raised: $36,216
Spent: $23,032
Full list of contributors.
Campaign information: Website, Facebook
The candidate did not provide an explanation about why he did not respond to The Tribune's questionnaire.
Dontae Payne
Raised: $29,146
Spent: $19,475
Full list of contributors.
Campaign information: Website, Facebook
In your last conversation with a homeless person, what did you talk about? What did you learn? How will that influence your actions on issues that come before the City Council?
During my last conversation with a homeless person, we discussed the need for affordable housing and their emphasis on their inability to afford a place to live in Olympia. This person was passionate and emotional in their plea to find solutions to addressing rental increases and providing more resources to those in need of rental assistance and tenant protection. I will be an advocate for more affordable housing development along with permanent supportive housing services and support a county home fund. Additionally, I will advocate for more funding for affordable housing with state and federal officials.
 
Part of the discussion regarding unhoused people during this election season has been that they should be held accountable. If you believe that is the case, who should unhoused people be accountable to, and what should they be accountable for? 
I believe houseless residents are accountable to themselves and their neighbors like the rest of us. There are no additional requirements upon them because they are unhoused. They are accountable for treating individuals, property, and our environment with respect. This respect isn't necessarily shown by all houseless people, but it also isn't necessarily inherent for those who are housed. As a community, we are accountable to each other, and I believe it will take a regional response to addressing the homelessness crisis with viable solutions.
Have you ever lost your housing or been in danger of losing your housing? If so, what did you do? What advice do you have for people facing this situation?
I have not had this experience as an adult, but I've certainly experienced this as the child of a single parent. We have lived in government-subsidized housing in the past. I would say that people in danger of losing their home should make sure they are familiar will programs and resources that may be available to them for assistance. Many people are unaware of who to contact and which agencies and organizations to contact for assistance and possibly do not get the opportunity to take advantage of the resources available to them. Even those who are not in danger of losing their homes should familiarize themselves with this information to help family, friends, and neighbors in their time of need. I would also tell them to resist the urge to give up no matter how difficult it can be to navigate bureaucracy for assistance. I would ask them to try their hardest to put aside feelings of shame, guilt, and pride and that there is nothing wrong with needing assistance to maintain their lives for themselves and their families.

In your last conversation with an Olympia Police Department officer, what did you talk about? What did you learn? How will that influence your actions on issues that come before the City Council?
In my last conversation with an Olympia Police officer, we discussed the implementation of the new police accountability laws with the state and how it may impact their jobs. What I learned at the time is that some departments struggled with interpretation of the new statutes, but the Olympia Police Department remains committed to ensuring they follow the new laws to the best of their ability along with the City's work on Re-imagining Public Safety. This will influence my actions on council to develop a working relationship with the new police chief, when one is appointed, and to engage with our department's officers on their jobs. I will ask them how council can work with them to make our community safer for all residents. I will share my own experiences with police and stress the importance of building trust with our residents, particularly residents of color, residents experiencing poverty, and/or battling mental illness or drug addiction. 
What three qualities and three skills should the city make priorities when choosing a new police chief? Why are these priorities? Do you favor delaying the search until the city completes its Reimagining Public Safety effort?
The next police chief should have education and training on systemic racism and how impacts them as an individual and it's impact on the system of policing and the justice system. Preferably, someone who has experienced racism for themselves. I believe this is the best education one can receive in this context because it's based on personal experience, which I believe can influence thoughts and behaviors while on the job. As police chief, they set the tone based on their style of leadership, which is informed by personal experience and their worldview. Their worldview should be consistent with Olympia's values of equity, justice, and fairness.
Have thorough awareness and understanding of our state's new police accountability laws and will be diligent with enforcement of these new laws. They should also have expertise in leading departments that have dealt with protests and riots and have experience with successfully de-escalating dangerous occurrences without abuse of authority.
Assist the City with it's efforts to Re-imagine public safety and support community engagement and involvement with oversight and accountability. The next police chief must prioritize transparency to build trust with the community.
I do believe that the City's Re-imagining Public Safety process should be established before the appointment of the next police chief. I do not think this delay is a necessity, but preferable.An individual you know comes to you asking for advice on whether to be vaccinated against COVID-19. What do you tell this person?
I would share my own experiences with receiving the vaccination and encourage them to speak with others who have received it as well. I would tell them to review the science and look at the data. The number of COVID-19 hospitalizations and deaths is significantly higher amongst individuals who are not vaccinated. I would encourage them to receive the vaccination to protect themselves and those around them. It's important that people receive the vaccination in the interest of public health and takes a collaborative effort to end the pandemic and save lives. In your last conversation with an Olympia small business person, what did you talk about? What did you learn? How will that influence your actions on issues that come before the City Council?
My last conversation with an Olympia small business owner was a conversation about compassion for the homeless and frustration with open drug use and exchanges occurring in front of their business. I learned that they believe the presence of downtown ambassadors in addition to the police were both deterrents for this type of activity in downtown. This conversation has left an impression on me, and I will take it into account when working to improve public safety through engaging our downtown business owners and employees in public safety discussions to produce community-centered solutions.