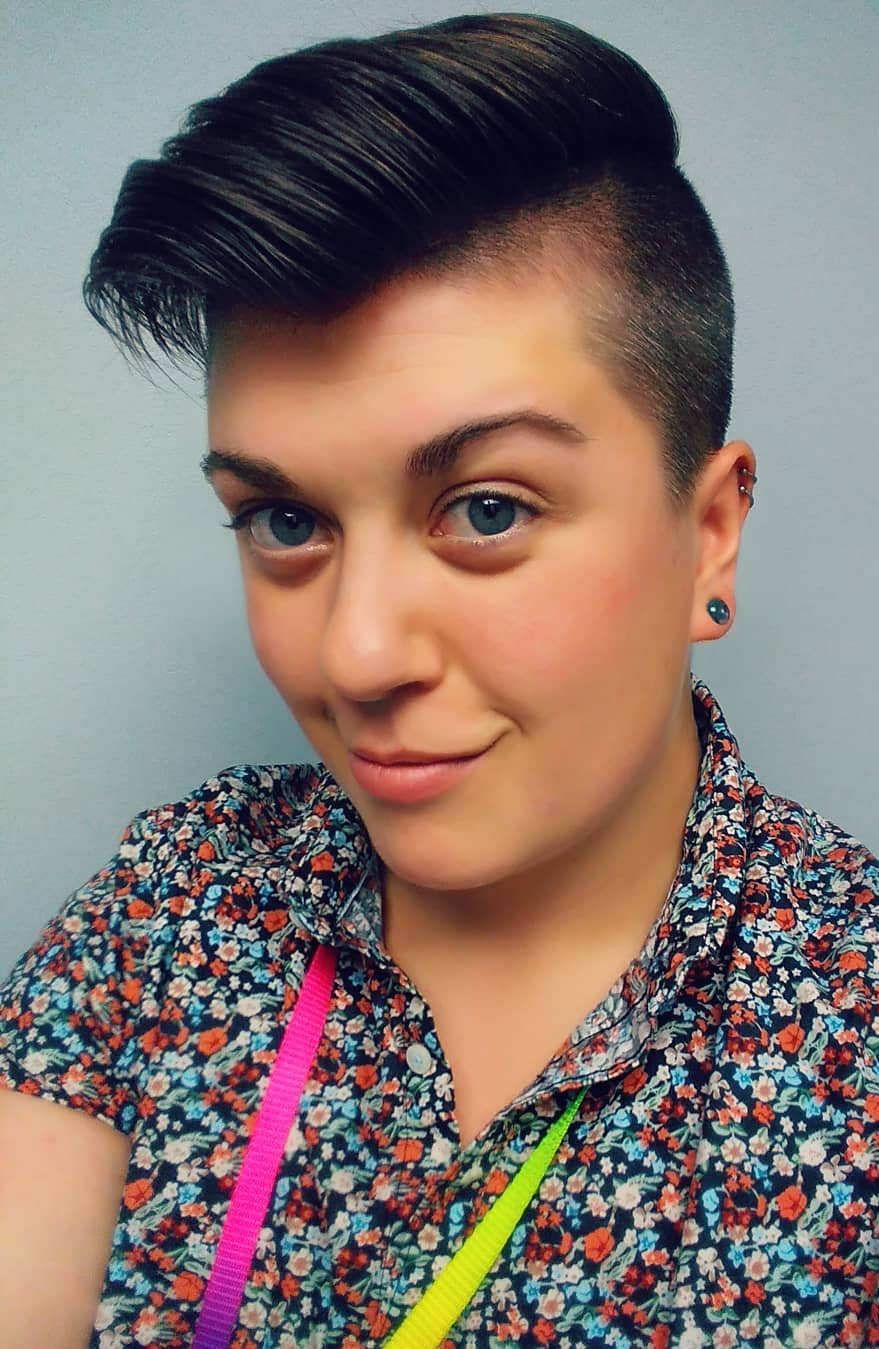 Hello! My name is Mel Wilde. I use she/her pronouns, and I am a white cis queer lesbian. I have lived in Olympia since I was ten years old, and I have watched Olympia grow and change as I have grown and changed. I love this town I am proud to call it home. Like any home, I hope that it gets remodeled every once in a while. I hope to shape this place into a more equitable home for us all; by writing, by protesting, and by being unwaveringly myself.
I grew up working-class, raised by a single mother with Republican Christain fundamentalists on one side of my biological family, and Democratic Unitarian hippies on the other. My views were shaped by watching both sides of my biological family, making up my mind, then finding my family of choice. 
I am analytical; patterns have always fascinated me. I enjoy looking for deeper patterns to surface behaviors. I plan to bring a critical eye to both our town and society; I hope to refocus our collective lens to see deeper into the underlying systems of oppression. These underlying threads that bind and reinforce the marginalization of many identities. 
This town is my home; I have protested on these streets since I was an angry teen with fire in my blood. I see our possibility, I see our promise, and I see the ways we fail. I hope that my writing challenges your assumptions and perspectives; to refocus your lens.