In its sixth year of operation, "Ho-Ho-Hobos creates jobs on the streets and connections in our community during the darkest days of the year."
So far, it's been a great season for Ho-Ho-Hobos.
"Ho-ho-hobos off to a blazing start, making 96 fresh, handcrafted wreaths in our first 4 days! Wow!," read a post to its Facebook page on November 22.
By early afternoon Sunday, that number had risen to just shy of 150 and the wreaths were selling as fast as folks could make them.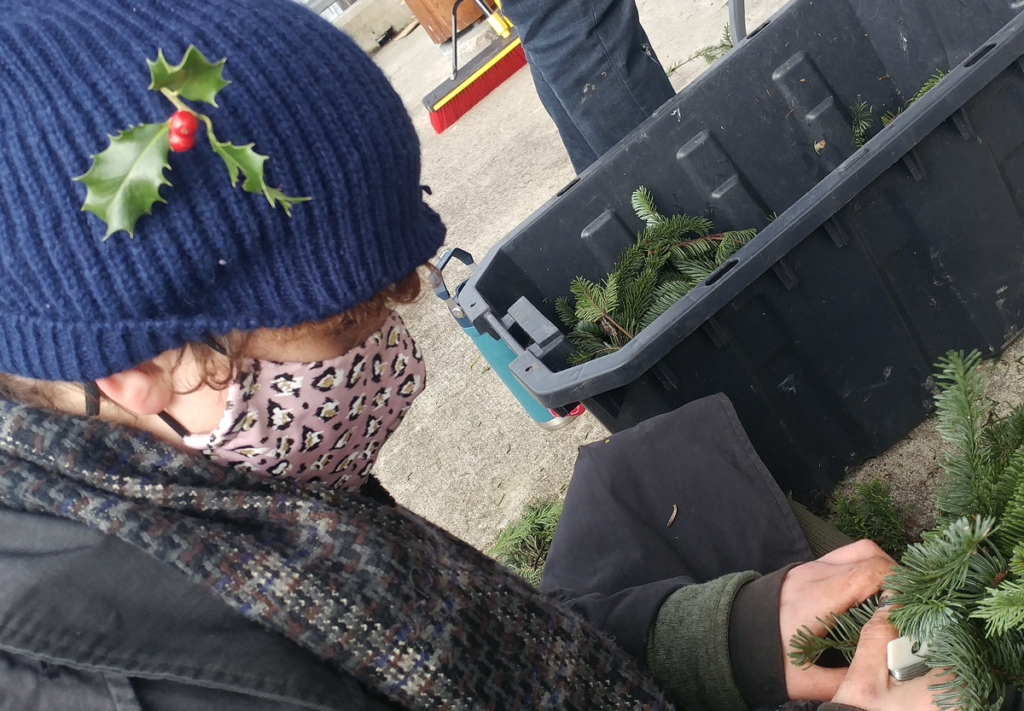 Moving around downtown, the Hobos employ homeless folks to make and sell the decorative greenery, and sometimes toys and ornaments. They've been at it seasonally since 2015, when they set up shop in a borrowed fireworks stand in a parking lot on Franklin Street that also served as an emergency supply drop, storage locker, and blanket refurbishing station.
Wreath-makers are paid by the piece, as is the sales team, giving them a sense of ownership, self-worth, and pride, says organizer Walker Stevens. This year, they are all wearing masks, distancing, and have plenty of sanitizer on hand, as well as extra masks if you need one. One of their brightly colored advertisements reads: "COVID safe wreaths 4A safe and happy holidays,"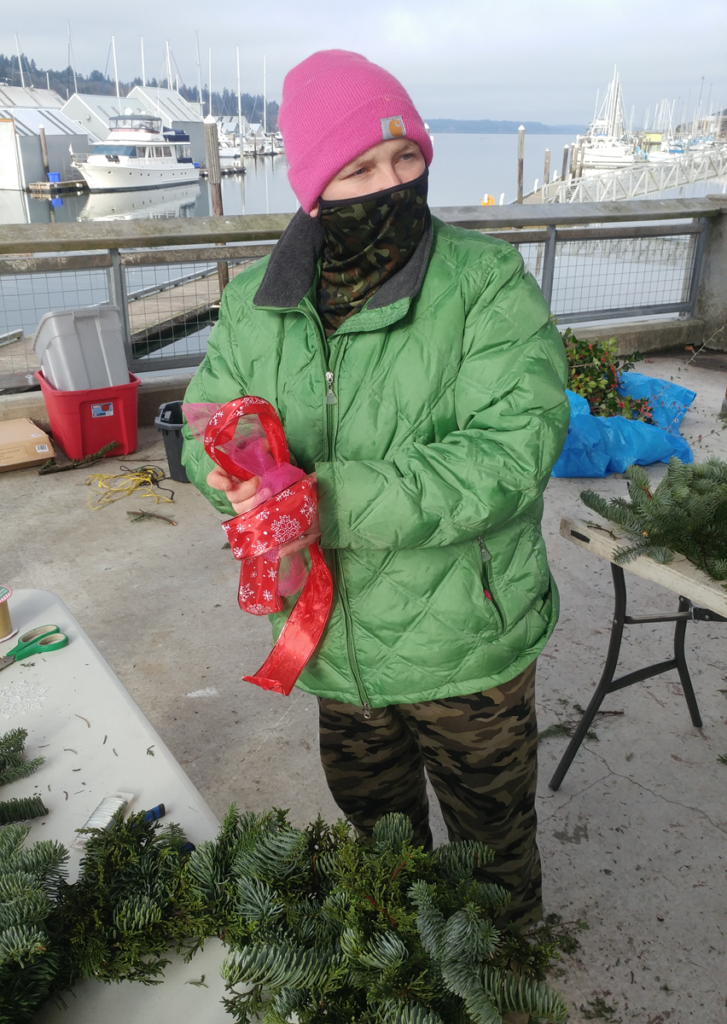 So far, sales are already almost $1,000, with many sales days yet to come. The makers and sellers are full of smiles and good cheer for visitors to their sales areas.
"Along the way we've had a small impact in the lives of hundreds of wreath makers, and a much larger impact on a smaller handful of fully engaged participants," the Hobos' website says.
The group makes decisions together, such as sales locations and who will benefit from money generated for its community fund, which in the past has donated to groups that work alongside unhoused people.
Ho-Ho-Hobos would love to see you!
---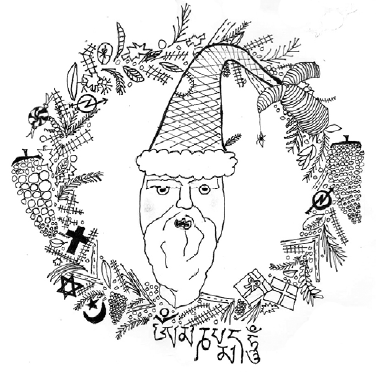 Find more information on their coming locations on Facebook: https://www.facebook.com/hohohobos/
And get more information on the web: https://hohohobos.com/
---
(All photos by Paul Peck, Olympia Tribune)