A huge gathering of sports teams and fans at Yauger Park certainly piqued observers' concerns.
One poster to Facebook wrote this warning: "Olympia area friends be careful today if you walk through Yauger Park or bring your kids to play. There's a baseball tournament starting up, and the majority of folks watching and wandering around in close proximity are not wearing masks …"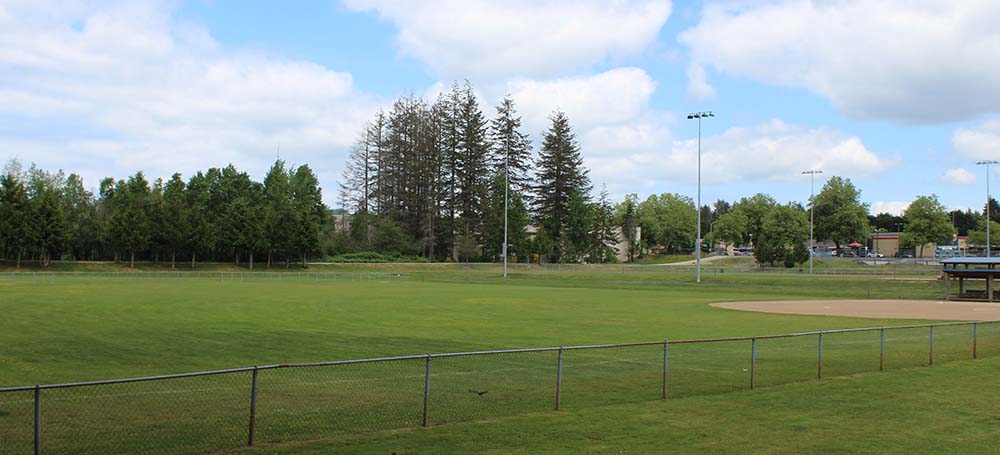 This came in a week in which 121 new COVID cases were reported – the most new cases in one week since Thurston County health officials began tracking the virus on March 9. The previous weekly high was 107 cases the week of July 13.
Over the weekend, city staff and council members contacted by members of the public did take action to turn that curve. They sent Park Rangers, who educate the public about rules designed to make parks safe and healthy places, to the park to chat with folks.
Information given by the Rangers likely is appreciated and absorbed much more easily than actions that look more like enforcement, especially since masks have become a such a point of contention.
If you see something that could affect health and/or safety in a city park, contact the Rangers at (360) 753-8365 or submit a request online.
What a gift!
Ina Fennell, a 37-year employee of the city of Olympia's Parks, Arts and Recreation Department, is continuing her commitment to our community even after her passing.
Her bequest of nearly $140,000 to the city will be used for scholarships for those who might not otherwise be able to afford certain programs put on by the department.
"She was truly an amazing woman! She had such a heart for people and was such a warm giving person. She had a contagious smile and such a positive bubbly personality. She was always warm and friendly to all that came in contact with her," says Veronica Gemmell, the department's Recreation and Facilities Manager.
"She shared with me that she felt like our department was like her family. She believed in what we provide for the community and wanted to make a difference in people's lives. She truly did that every day!, Gemmell says.
What a great public servant!